JetBlue Flight 191 diverted after pilot subdued – Possible PSTD episode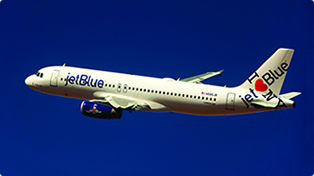 JetBlue flight 191, with 135 passengers, from JFK (John F. Kennedy International Airport to Las Vegas was diverted to Amarillo Texas after the pilot had some sort of episode described as a panic attack. "Let me in, let me in….we got to get this plane down" and references to Afghanistan and Israel he was reportedly saying. He was trying to break back into the cockpit after being locked out when a stewardess asked a passenger for assistance to subdue him. The pilot has been reportedly identified as Clayton Osbon. According to his Linkedin page he has been with JetBlue Airways since June 2000 and is a Flight Standards Captain on the Airbus 320. It also lists that he has been  a Director of a company called Body by Vi, "Helping people to a better life through Health and Financial Prosperity", for nine months. A further investigation located this interview with him. According to the interview he has quite an extensive aviation background. It also mentions that although he was interested in the military, he has no military service
The pilot reportedly ran up and down the aisles screaming "Say your prayers" after he was locked outside the cockpit, The New York Post reported, citing a passenger.
"Someone next to me said he was saying something about bombs," the passenger, Tiffany Lee, 26, told the paper.
What ever happen to cause this behavior is still unknown. But, one thing seems clear… The plane and all passengers are safe, all be it a little disrupted.
According to a JetBlue spokesperson all passengers will be reimbursed for the flight and receive vouchers for twice the value of their ticket.
They also released a statement via BlueTales:
March 27, 2012
Flight 191
Update: 3:25 p.m. ET
A ferry flight is due to arrive to Amarillo at 3:11 p.m. local time to fly customers to their originally-scheduled destination in Las Vegas.
We would like to thank our crew on board for handling this situation per their training, and we would like to thank the customers on board for following crewmember instructions.
Flight 191 departed New York's JFK airport at 7:28 am ET (was scheduled to depart 6:55 am ET).  At roughly 10 am CT/11 am ET, the pilot in command elected to divert to Amarillo, TX for a medical situation involving the Captain.  Another Captain, traveling off duty, entered the flight deck prior to landing at Amarillo, and took over the duties of the ill crewmember.  The aircraft arrived Amarillo at 10:11 am CT, and the crewmember was removed from the aircraft and taken to a local medical facility.
Customers have safely deplaned and we're sending a new aircraft and crew to Amarillo to continue the flight to Las Vegas.